Games for PC
DISCONTINUED
­

Version 1.01
Air Traffic Controller
Take control over the air space above you, with this addictive air traffic control (atc) game.
It is not a real simulator but it is close to it (it is supposed to be fun as well).
Your objective is to direct airplanes to their destinations. While doing so also try to avoid mid-air crashes (no kidding) and keep the number of proximity alerts to a minimum.
You can land the airplanes on the runways. You can also handle take-offs from the airport. You will be awarded points if you do good or points will be deducted unless you behave yourself. There are a lot of settings in the game (if you want to change them).
The game keeps track of statistics like, games played, number of cleared flights, proxy alerts. There is also a Hall of Fame for your high scores.
✈ Let's see who can crash the most airplanes!


⇪ New platform ⇪
Future plans includes a version made for iPhone & iPad.
Δ top of page
­

Version 1.13
Heli Mission
Your mission is to rescue prisoners of war (POW:s) from enemy territory. Fly your helicopter into one of the three "hot zones" and pick up the POW:s and bring them safely back to base.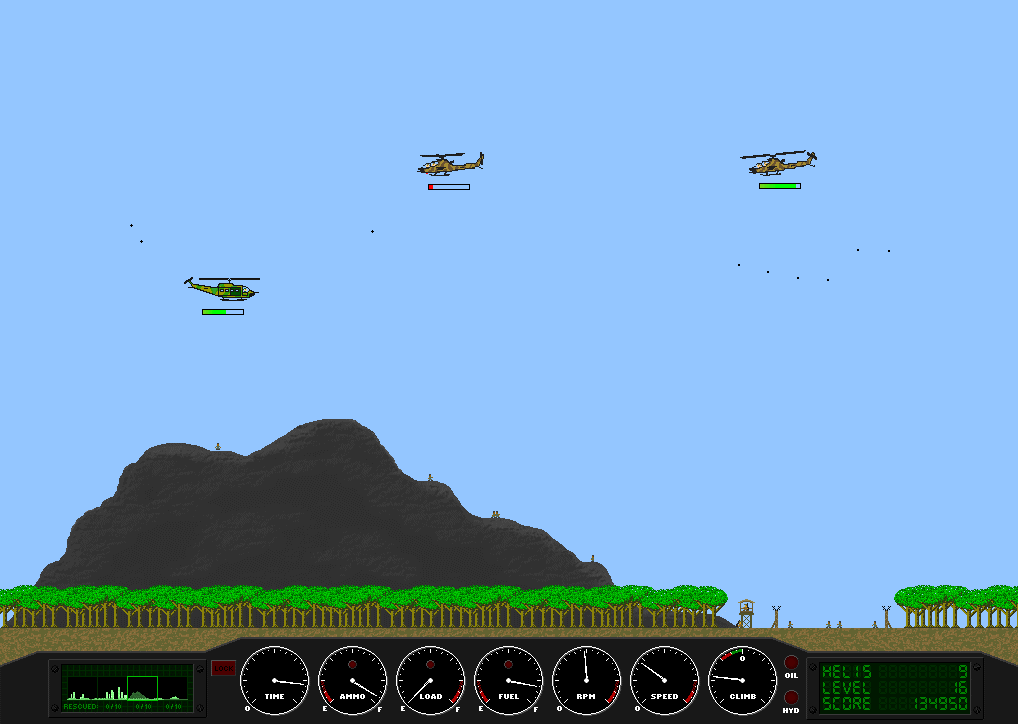 You must defend your helicopter against enemy air-to-air attacks from attack helicopters and defend your helicopter against enemy ground-to-air attacks from troopers on the ground.
There are three different "levels" or areas, which will be unlocked as you progress. The level of difficulty will also progress the more you play, there are 99 levels to master.
The help system is not working properly on Win 7+, so you can download a pdf version here:
Heli Mission - PDF help
† And please... try to avoid shooting the POW:s, this isn't Lemmings!!


⇪ New platforms ⇪
Future plans includes versions for iPhone and iPad.
Δ top of page
­

Version 1.04
Dark Knight
The plot of this board game is simple...
Bring all three knights to safety and do not let them fall in the hands of the Dark Knight.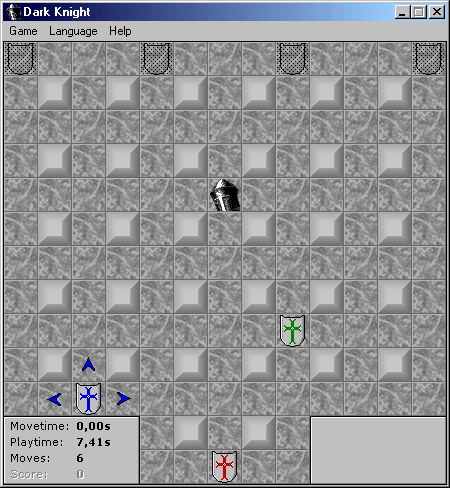 Dark Knight is similar to chess, but not as complex and time consuming as you will see. You must execute your moves fast without exposing your knights to the dark knight. If you like chess you might not like Dark Knight (to stressful), but if you don't like chess (to slow and boring) you might like Dark Knight.
The game keeps track of number of games played, losses and wins. There is also a Hall of Fame for your high scores.
♜ May the Dark Knight move against You!


⇪ Platforms ⇪
Δ top of page
📵 LIABILITY: In no event shall the programmer be liable for any damages whatsoever (including, without limitation, damages for loss of business profits, business interruption, loss of business information, or other pecuniary loss) arising out of the use or inability to use the software, even if the programmer has been advised of the possibility of such damages.
Δ top of page